Redefining DFM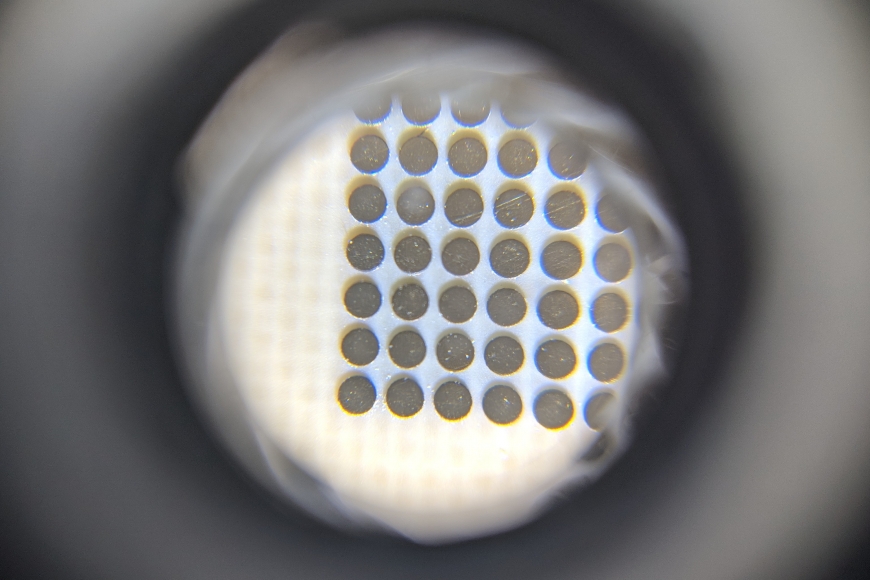 Semiconductor Wafer Test Workshop is next week (June 4-6). Please come by our booth (B2) in the Bernardo Foyer to learn more about our innovative solutions to lowering the complexity of PCB design for WLCSP.
Design for manufacturing (DFM) is the practice of designing a product so it's manufacturable. In the semiconductor industry our PCB hardware design engineers have reached a glass ceiling that is actually slowing the progression of technology. In dib design and manufacturing, pitch translation can change everything.
NextWave 360 has been busy in research and development creating some fantastic innovations and revolutionizing the tester device interface hardware world. We've successfully manufactured the industry's first monolithic space transforming interposer that we're calling "P2".
What's your DFM? NextWave 360 can bridge that technology gap.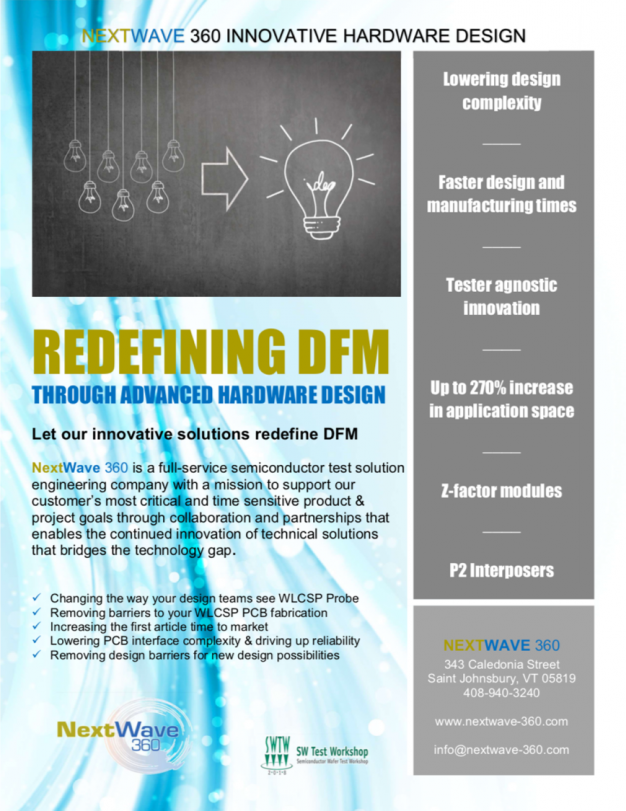 Next Blog Post
In today's test environment, site counts, pin counts and resource demands of testers are ever increasing, yet few investments are being made to increase overall applications space and loadboard size.  …